Role-Playing Crisis: Serious Games Help Scientists and Policymakers Prepare for Real-Life Disasters
Date: July 18, 2023
Location: Online Event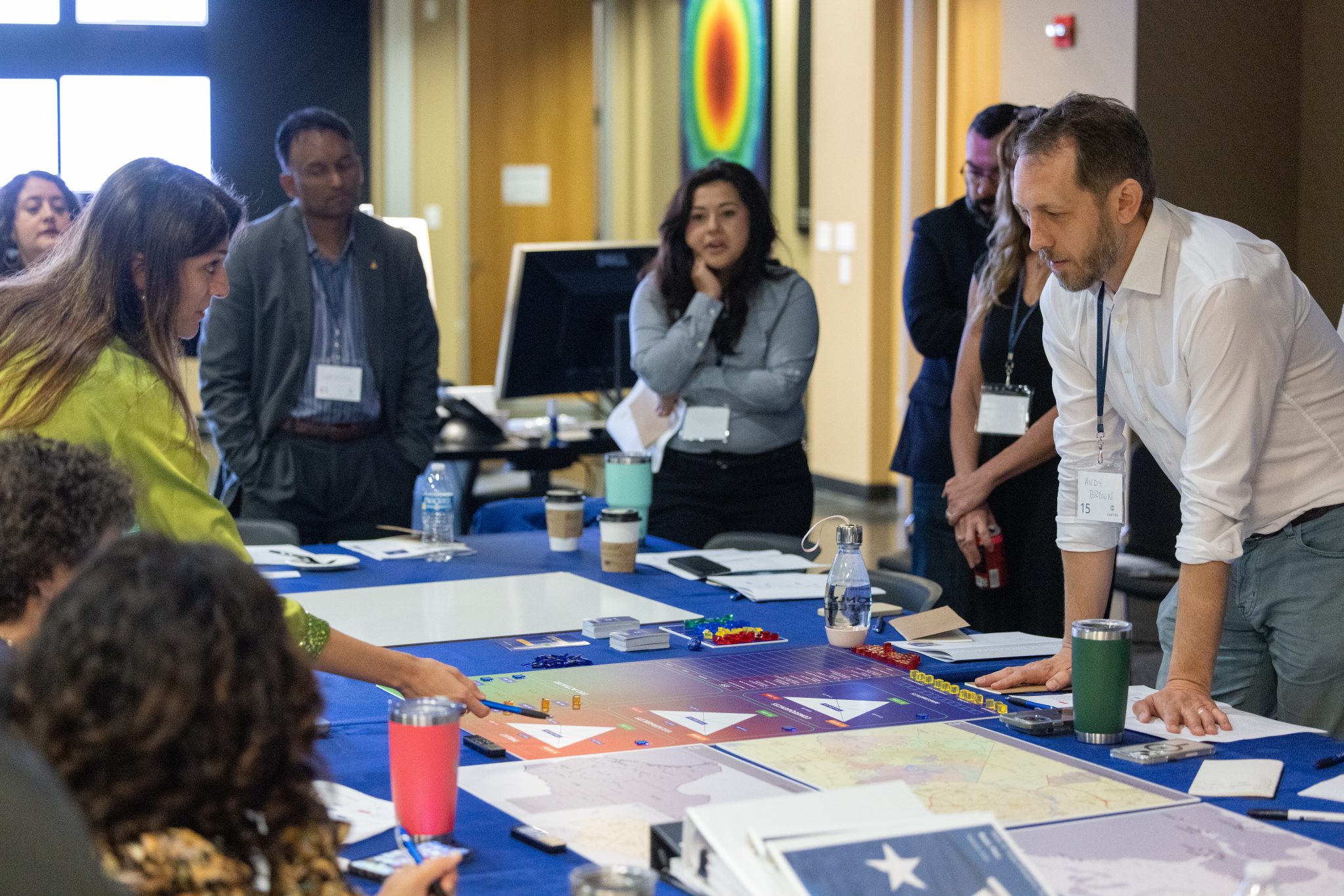 A panel of experts discusses innovative approaches to preparing scientists for crisis through scenario planning and gamification. Learn about the different techniques that scientists, organizations, and decision makers can use to prepare for crises that arise without much warning.
When a crisis like a pandemic, a flood, or wildfire hits, there are complex decisions that leaders must make to protect people and reduce the impact on society and the environment. It is critical that researchers and decision makers practice how to analyze the available, and often limited information, and make the best decisions as quickly as possible with the appropriate breadth of necessary expertise involved. Practitioners are using serious games – or simulation exercises – to explore risk and response issues like water resource management, climate change adaptation, weather disasters, public health crises, and urban planning. Serious games can help equip researchers and decision makers with the skills and intuition to respond more effectively to crises.
This panel is part of the International Science Reserve's webinar series, Science Unusual: R&D for Global Crisis Response.
Afra Çalık, Research Assistant, Dept. of Internal Medicine, Süleyman Demirel University
Prudence Dato, Senior Energy Economist, Clean Air Task Force (CATF)
Francesca de Rosa, Chief Scientist for Gaming, Center for Advanced Preparedness and Threat Response Simulation (CAPTRS)
Avery Rueb, CEO, Indie Asylum / Affordance Studio
Ari Daniel, Science Journalist (Moderator)
Three key takeaways from this discussion include:

1. During a crisis, leaders and scientists must make complex and urgent decisions that can impact people and environments.
Scientists want to help design solutions quickly, but it's hard for them to know in advance how the solution will be deployed in real-life.
2. Unlike disaster or humanitarian workers, scientists are not always formally trained in crisis response. That can increase errors.
Research indicates that through gameplay, leaders can learn to respond more effectively to growing crises, like flooding or another pandemic.
3. Serious games are being used worldwide to help equip researchers with crisis response skills.
Serious games, or role-playing simulation exercises, can build a shared understanding of scientists from different disciplines and contexts how to help respond to different disasters.
Photo credit: Center for Advanced Preparedness and Threat Response Simulation (CAPTRS)