Science Unusual: Gearing Up for the Next Global Crisis
Date: July 12, 2022
Location: Online Event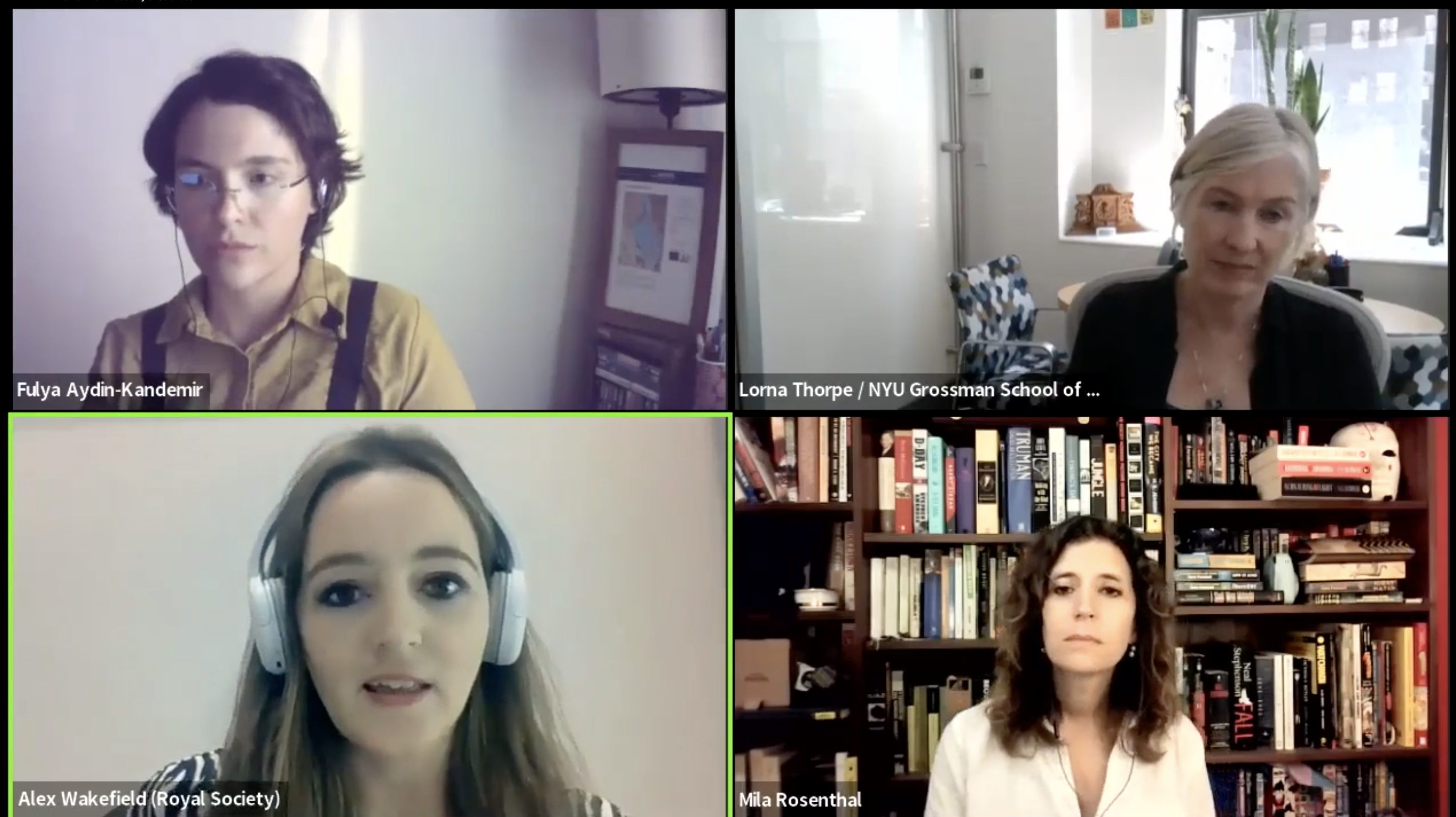 Science during a crisis should not be "science as usual." In this recorded panel, you will hear an exchange of perspectives from international speakers exploring the topic of scientific readiness for complex, transnational emergencies.
In a moderated conversation, panelists discuss examples of how scientists are already preparing for crises. The ISR demonstrates how it is testing new models for preparing researchers and scientific and technological resources in advance.
Dr. Fulya Aydin-Kandemir, Hydropolitics Association at Ankara & Akdeniz University (Turkey)
Dr. Lorna Thorpe, Professor and Director of the Division of Epidemiology, NYU Grossman School of Medicine in the Department of Population Health (United States of America)
Alex Wakefield, Senior Policy Adviser, Royal Society (United Kingdom)
Dr. Mila Rosenthal, Executive Director, International Science Reserve
This panel recording is part of the International Science Reserve's webinar series, Science Unusual: R&D for Global Crisis Response.