Why Wildfires Were Chosen as the Pilot Crisis for the International Science Reserve
January 11, 2022
by ISR Staff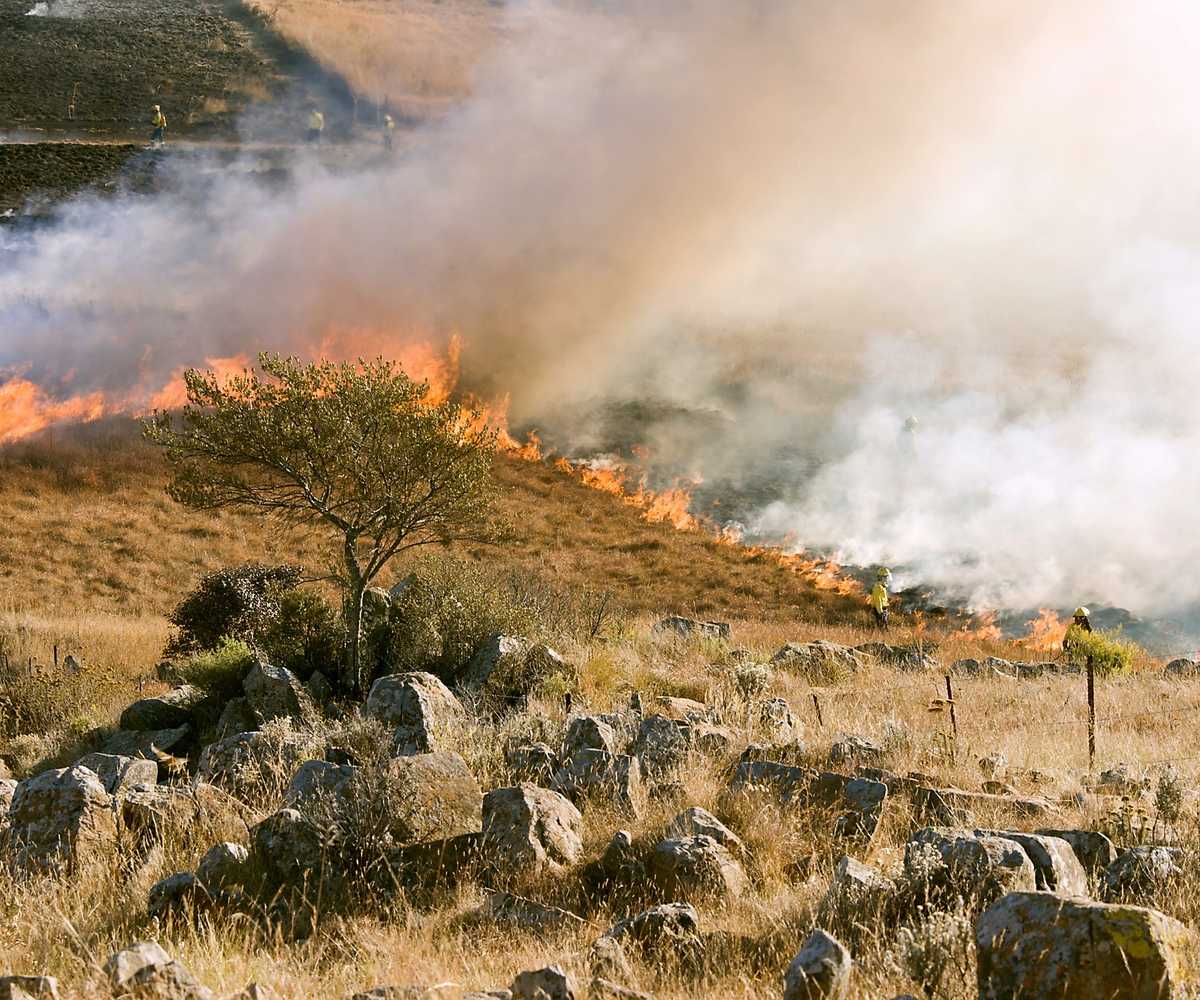 We've faced unimaginable difficulties in public health since 2020, but the pandemic isn't the only crisis confronting communities across the globe.
Although wildfires have been ravaging countries around the world for the last decade, many have recently seen their worst blazes in generations.
In 2020, Colorado and California made global headlines for recording their largest wildfires in history, collectively burning through almost 5 million acres of land. In a report from the National Interagency Coordination Center, the amount of land burned by wildfires in the western U.S reached 8.8 million acres—an area larger than the entire state of Maryland. Unfortunately, these disasters are not just occurring in the U.S.
Climate change exacerbates conditions that are favorable for wildfires, including hotter temperatures, longer droughts, and drier vegetation. Today, we're experiencing these conditions in real-time as record high temperatures now occur twice as often as record lows across the United States.
As wildfires continue to increase in frequency and severity, we must be prepared for the next crisis that threatens to devastate lives.
Scientists are a crucial component of any large-scale response to a global emergency, and the current procedures around wildfire preparedness and prevention are not sufficient enough to successfully mitigate the issue.
Over the last decade, federal investments in wildfire research have been disproportionately lower than the amount spent on wildfire suppression. For example, the U.S. Forest Service spent nearly $2 billion towards putting out wildfires in 2016, yet only received $27 million to fund their National Fire Plan Research and Development Program that same year. More recently, the ongoing health crisis has led to researchers getting reduced financial support from federal and state government agencies to help address the magnitude of fire risk and preparedness.
Outside of the need for increased research investments, there is also a lack of cohesion between industry, academia, and government when it comes to wildfire prevention. Last year's COVID-19 High-Performance Computing Consortium, an innovative public-private body that provided more than 600 petaflops of free computing power to the COVID-19 research effort, successfully proved that harnessing the power of industry and academia is the best way to flexibly address a future crisis.
This is why we're recruiting scientists to join the International Science Reserve (ISR), a global network of experts working to accelerate solutions that will help mitigate global crises like wildfires. While there are existing organizations dedicated to crisis response, the ISR is specifically focused on mobilizing scientists to augment existing response organizations. This creates an engaged 'crisis community' which regularly participates in preparedness exercises and contributes to a better understanding of the role of science in crisis mitigation. In the long term, this could influence future policy regarding the role of science in crisis preparation and response.
The International Science Reserve will bring together an esteemed network of scientists to accelerate solutions to prepare for — and help mitigate — the impact of wildfires.
To help slow the rapid spread of wildfires, scientists in the International Science Reserve (ISR) will address the issue with a multitude of actions. These actions may include:
Integrating long-term climate modelling into scenario planning so national and international organizations can better prepare for when and where wildfires are likely to be a danger.
Collaborating with international scientists to examine long-term climate trends as well as organizations involved in short- and medium-term weather forecasting, such as the U.S. National Oceanic and Atmospheric Administration.
Partnering with the World Meteorological Organization to ensure that accessible and timely data are made available to determine impacts of smoke and air pollution stemming from the fires.
Conducting in-depth analyses of the responses of various organizations to wildfires, as well as highlighting best practices for actions which are known to be effective to help with future prevention.
If you or your organization are interested in learning more about the International Science Reserve and how you can get involved, please contact us at ISR@nyas.org. We need your partnership in this mission.