Real-world scenarios prepare the ISR community for future wildfire crises
July 5, 2022
by ISR Staff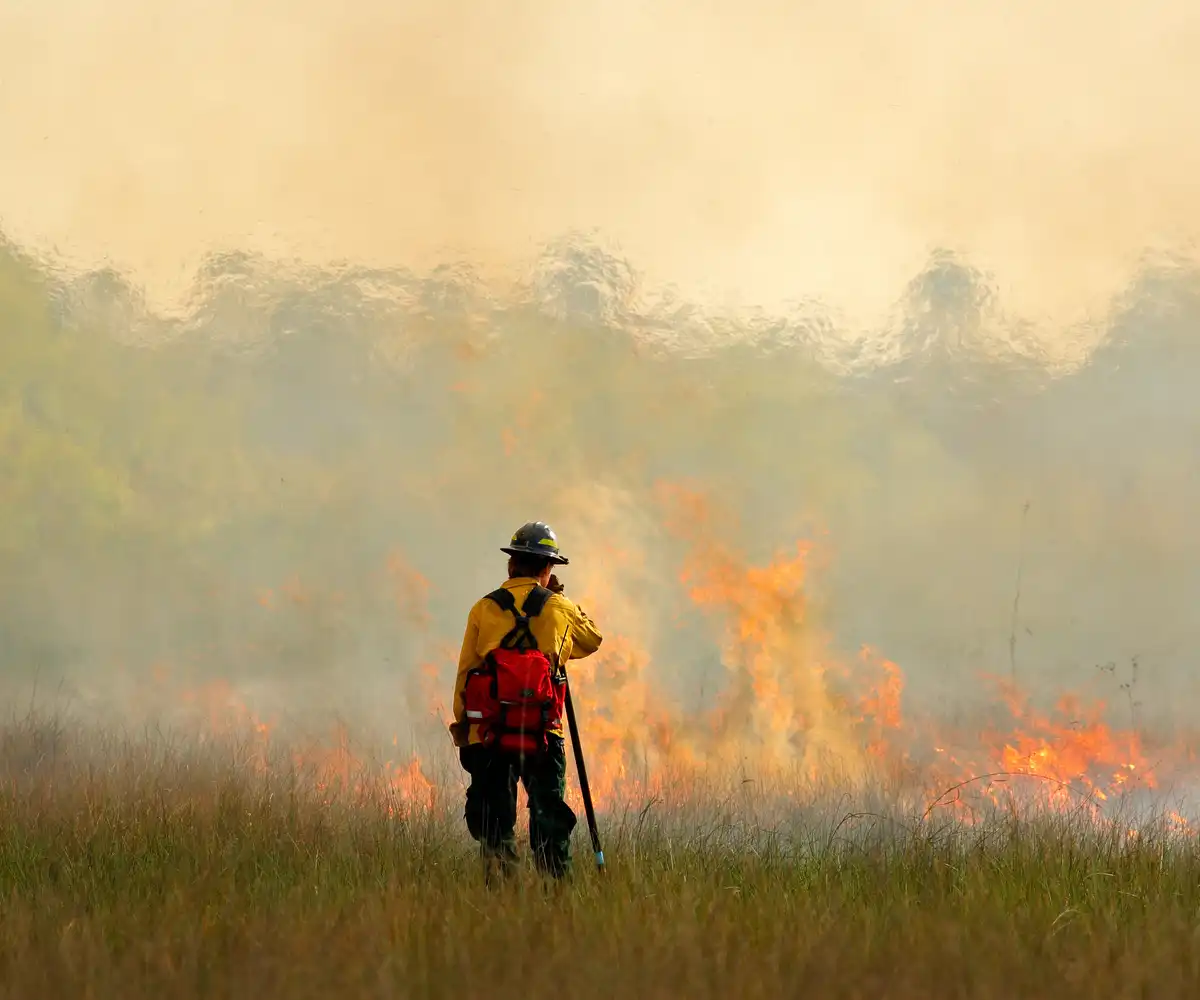 When disaster strikes, everyone wishes they were better prepared. One way to prepare is to practice in advance. This is the basic idea of scenario-based exercises in crisis preparation: take a hypothetical but realistic disaster situation. Run a simulation where different individuals, institutions, organizations, or other entities participate and work through what they would do in that situation. These scenario-based exercises are important to any preparedness program's maintenance and continuous improvement plan, and they are a cornerstone of the International Science Reserve.
For the ISR's first readiness exercise, we wanted to design wildfire crisis scenarios to offer scientists in our network the opportunity to practice how they could adapt their research to respond to a wildfire crisis. To design the scenarios, the ISR worked with many wildfire experts from different scientific disciplines and firefighting experiences. One of the generous experts who contributed was Sara Brown, Ph.D., of the U.S.D.A. Forest Service.
Sara is the Program Manager for the Fire, Fuels, and Smoke Science Program (FFS) of the Rocky Mountain Research Station, housed at the Missoula Fire Sciences Laboratory. Sara's Ph.D. is in ecology and she has also worked as a Professor of Fire Science in addition to her work with federal land management agencies in fire suppression and fire management.
We talked to Sara about her experience with the ISR wildfire readiness exercise.
What's the relationship between your experience as a firefighter and your work in fire science?
Before I immersed myself in fire science, I spent 11 seasons fighting wildland fires – forest and grassland fires – for various land management agencies. I worked on a type-2 fire crew, a helicopter crew, a hotshot crew, and as a smokejumper.
All that experience as a wildland firefighter made me aware how important it is to integrate natural and social science into land management and leadership decisions.
How did you help with the ISR readiness exercise?
I participated in selecting and designing three wildfire scenarios that could help scientists practice for possible future wildfire crises. I thought about how to propose scenarios that had some aspect of a potentially global nature, simulated a crisis that could realistically occur, and would be relevant across disciplines.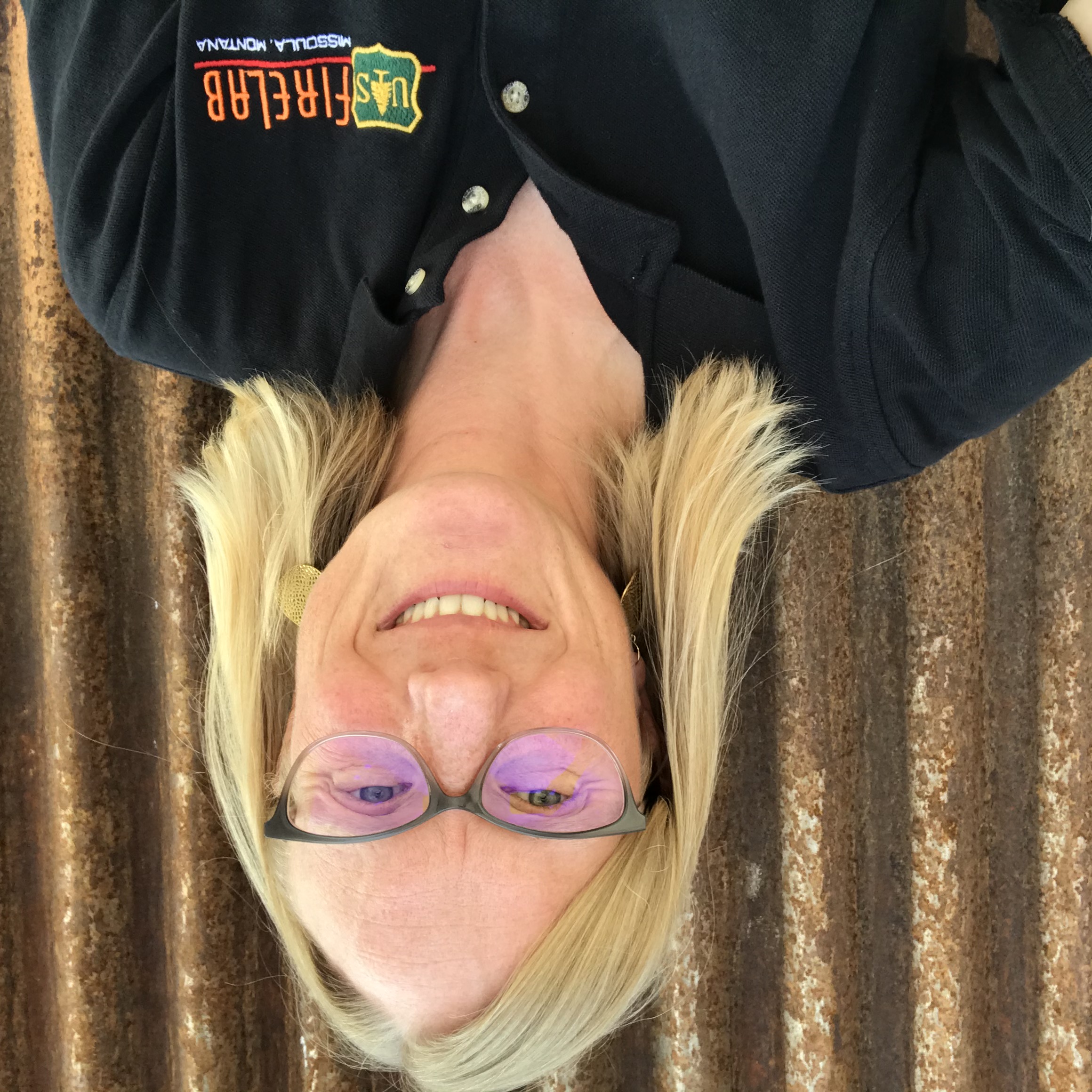 What are some of the lessons from your work in the Rocky Mountain Research Station that are important for the ISR?
I work with outstanding scientists who study a broad range of fire science, including ecologists, fire behavior scientists, scientists focusing on smoke emissions, and scientists who work to improve our wildland fire management system. Since 1960, we have been one of the world leaders in fire science. We create new fire models, tools, products and science that is used around the world. Our fundamental science aims to understand the intricacies of how fire burns and its impacts to various ecosystems, which sounds simple but is complex. We take that fundamental science and develop it into tools that land and fire managers can use. So, I knew it was important that the ISR approach would be multidisciplinary and take a holistic view of the impacts of wildfires.
The ISR's global approach is also crucial. In my role, I am responsible for liaising with partners and collaborators outside the Forest Service. As a result, we have developed partnerships with colleagues from nearly every continent, including North America, Northern Eurasia, and Australia. As a result, we have 'boots on the ground' experience in multiple countries. Access to multidisciplinary research on wildfires worldwide proved essential as scenarios were chosen due to their global nature.
How did your community of scientists inform your approach to building scenarios?
From my perspective, working with all these great scientists, I considered what might be scenarios that would get the ISR program where it's trying to go. I suggested making the scenarios fairly general and trying to hit many of the different kinds of fire we study.
I believe many wildfire scientists and non-wildfire scientists will be interested in contributing significantly if they can help. And so, for this reason, I tried to imagine how these exercises would appeal and what information might entice them.
What are the essential attributes of wildfire scenarios?
One of the critical things when designing an effective readiness exercise is to make sure that the scenarios are realistic enough to provide a challenge but not so unrealistic that they become impossible. Additionally, we must understand the global context of wildfires and consider factors like climate change, population growth, and urbanization. It's a delicate balance, but I think ISR managed it well.
We came up with different wildfire scenarios for our readiness exercise by looking at past wildfires worldwide. For example, scientists often study three different types of fire: crown fire, surface fire and ground fire. Some of our fire scientists recently provided international support for crown fires and surface fires like happened in Greece and South America last year. By looking at these different types of wildfires, we tried to create realistic scenarios for the readiness exercise.
What problems do you see the ISR solving?
The ISR is building a network that captures and matches general skillsets associated with needs. It is unique because it is potentially enormous in scale. And the problem we are trying to tackle is large-scale. So, the ISR has a real chance of providing support far away and near if it works. It is a perfect science experiment for a worthy cause.