Scientists Hunt for Clues to Post-Wildfire Recovery in Argentina  
September 23, 2022
by ISR Staff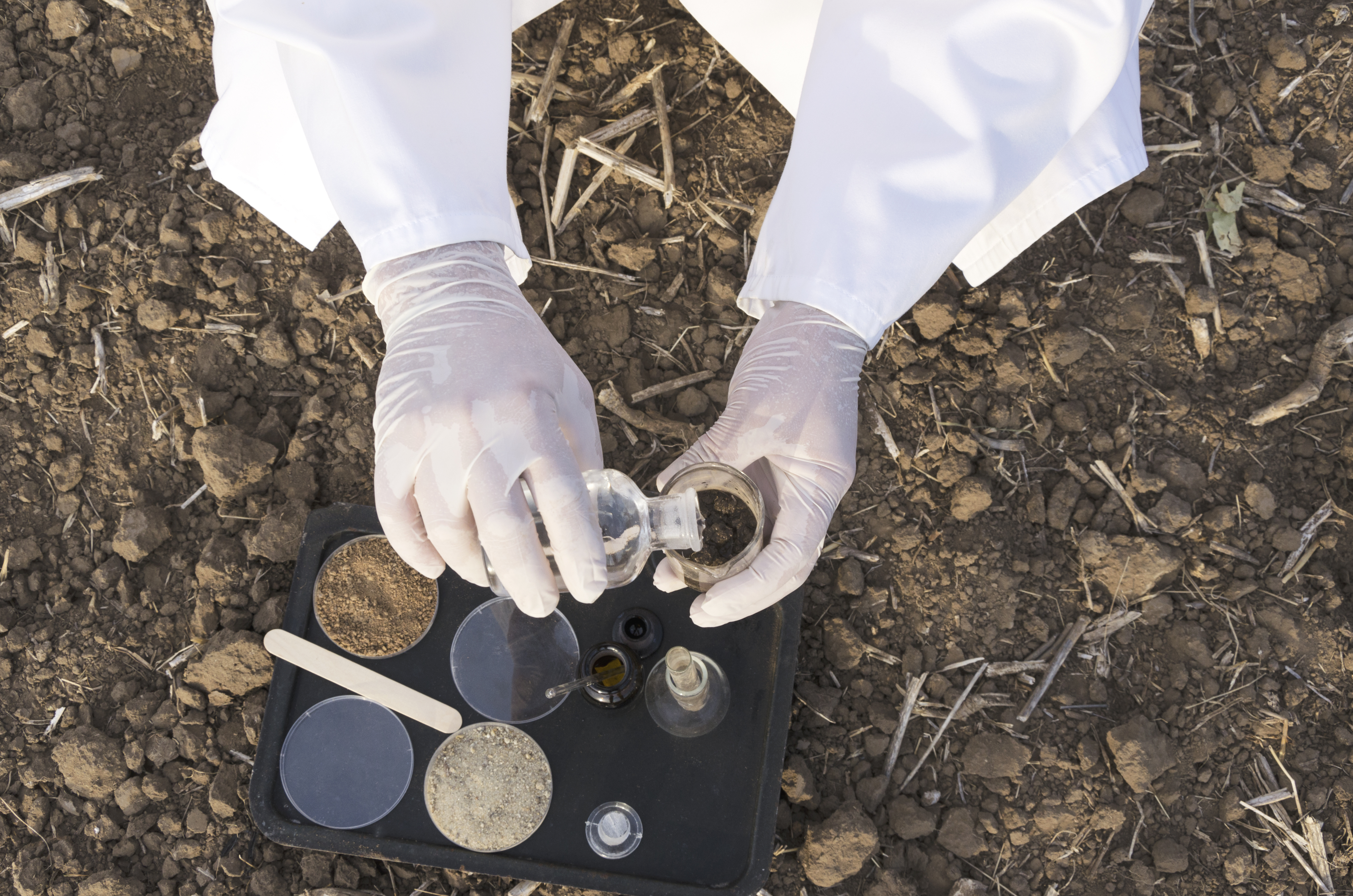 In August, wildfires ripped through the Córdoba Province in central Argentina, leaving economic damage and a scorched forests and pasture land in its wake. Argentina is no stranger to wildfires, but climate change is making the fires more frequent, widespread and complex – and the impacts of drought and fires are stretching across borders.
After thousands of acres in northern Argentina burned in February of 2022, ash clouds flew into Argentina's neighbor, Paraguay, harming local residents' health with smog-filled air. The country made international headlines just two years prior when another set of fires in Córdoba burned 60,000 hectares of flora, fauna, grassland, forests, and homes.
Healthy farmland and soil are critical to the region, given that it relies heavily on its agricultural industry, like cattle farming. Crisis after crisis has forced the region's leading scientists to rethink how fire-driven changes to soil properties implicates vegetation, plant regeneration and ecosystem services. And it has pushed them to work together across borders and scientific disciplines.
"In late September 2020, it was easy to see from the Córdoba City the thick black plumes of smoke rising from the ranges, while hellish images were shown on TV and social media," said Dr. Maria Gabriela Garcia, International Science Reserve community member and a geologist based in Córdoba. "This situation led me to wonder to what extent the fires have altered the chemical and physical properties of the soils, and ultimately, impacted their fertility and runoff control capacity."

After the 2020 fires, Argentina's National Council of Science and Technology (CONICET) called researchers together from different disciplines to propose actions and lines of research that deal with different aspects of this crisis. Today, geologists, mineralogists, chemists, microbiologists and ecologists, are all working all together to rapidly characterize the dynamics of post-fire recovery.
One unique collective of Argentinian scientists are on the hunt for stronger data about the soil in the aftermath of extreme wildfires. Through the NCST, Dr. Estela Cecilia Mlewski, a microbiologist, met Dr. Garcia, a professor at the National University of Córdoba.
The team also brought on Edith Filippini, a lichenologist focused on ecological studies and biomonitoring of environments affected by fire; Romina Cecilia Torres – a specialist in postfire regeneration by resprouting and seedlings; and Daihana Argibay – a specialist in satellite image analysis.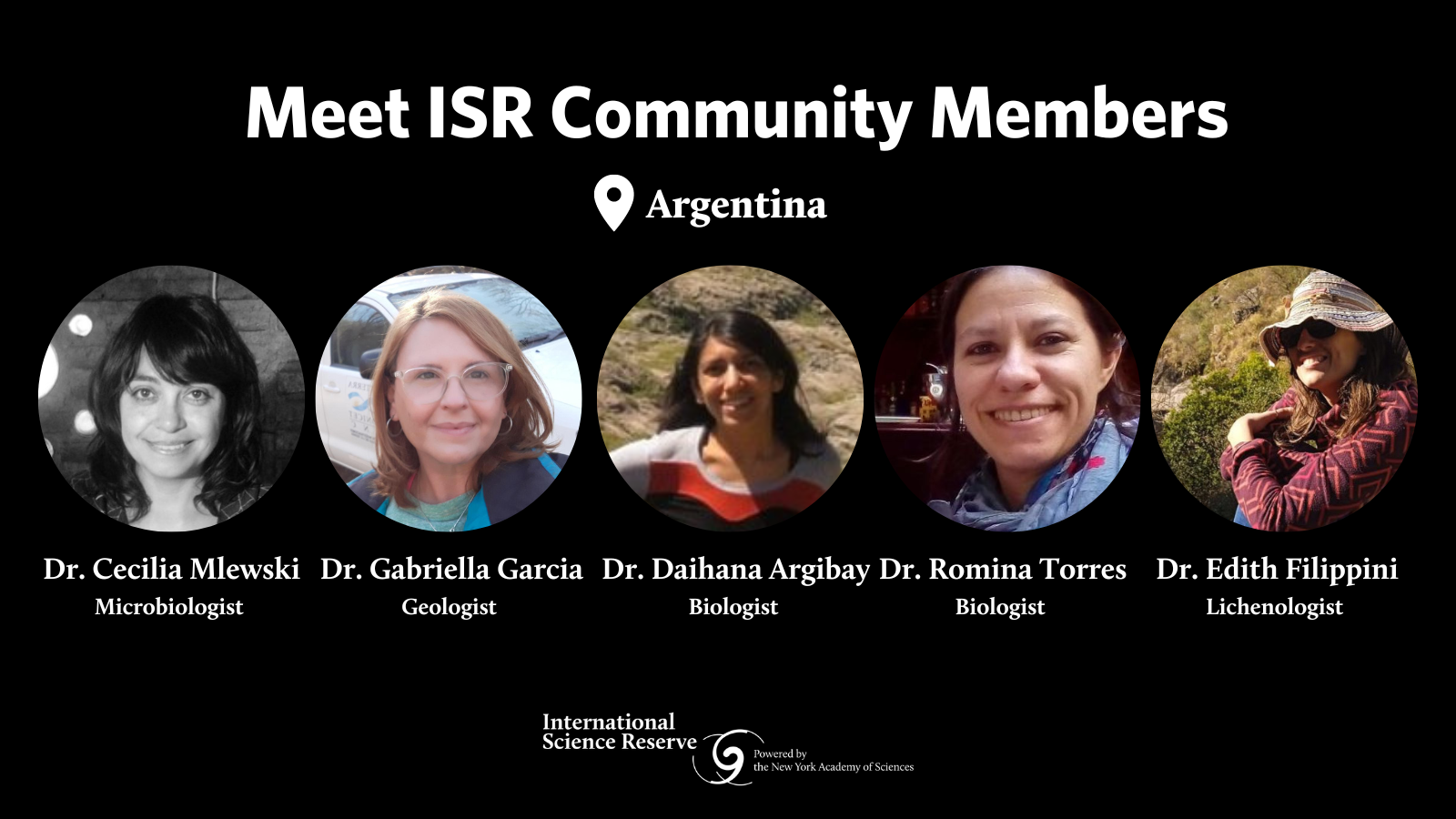 The group's collected data will be fundamental to understanding the geochemical and microbiological disturbances that occur in soils of a semi-arid mountainous area of southern South America affected by forest fires, and help researchers design effective strategies for remediation of the affected ecosystems across the region. If their research can find the presence of microorganisms, for example, there is an opportunity for regrowth and regeneration of local flora – which could lessen the fires' impact on farming or other ecological or economic activities.
The group recently worked together on the International Science Reserve's readiness exercise on wildfires. The ISR conducts readiness exercises – or scenarios – to bring scientists from across borders and disciplines together to prepare for crisis. The Argentinian scientists believe that the International Science Reserve can be useful for giving researchers the tools for fire prevention and support through much needed resources to predict fire behavior, and help in control and monitoring tasks against a crisis.
"The ISR is an excellent opportunity to know researchers around the world working on similar aspects to us. It gives us the potential to generate collaborations between foreign groups and enrich our knowledge. The ISR's readiness exercises can improve existing tools and more importantly, expand our ideas," Dr. Mlewski recently told the ISR team in an interview.
If you are interested in joining the International Science Reserve network and collaborating with scientists like the Argentinian group, please visit our sign-up page to learn more about becoming a member of the ISR community.